MigupSingapore
It was a gathering night of pizza and coke!
I did not manage to get a picture of the pizza feast cos everything happened really fast, and it was more like a get-together session than a blogger event. Super cosy and great.
After a brief introduction session, we were treated to 30-45min story session? To be really honest, it was a very interesting story BUT I fail to see how it was linked to migme, so I was rather disappointed in that.
Here is Gene, giving a story of how he saved Evelyn Chang from a bunch of terrorists, which is prolly a story he have repeated for N number of times.
If you are interested in his story:
Saving a family friend
And his migme profile if he is your idol :
ScorpioJing
Don't get me wrong, I think he is great, handsome and I respect him... however I am not sure if the session should be use for telling stories that are not related to migme, afterall, I am there to know more about it.
After that we are introduced to a beta platform for migme app, it was very interesting and refreshing, great job Angelo!! You are a very good presenter, and I am definitely engaged with the introduction of the app.
I do not have a picture for the presentation but here is his profile, do sent him more gifts for his good job:
Angelorohit
Met alot of friends there too, of all ages. It was really refreshing to not be in an event with a bunch of elite bloggers ( by elite, i mean high traffic bloggers, not the attitude wise). All of us agreed that blogging is for something we love and share, and not solely for traffic, freebs and cash. Which pretty much results us to being more active in social media than our blogs, HAHAHA.
#MIGME is a social platform to link people across Asia,the basics are pretty much the same as other social platforms but they offer more than just socializing. It is currently growing slowly in Singapore, but it is hot in other countries such a phillpines, nepal etc.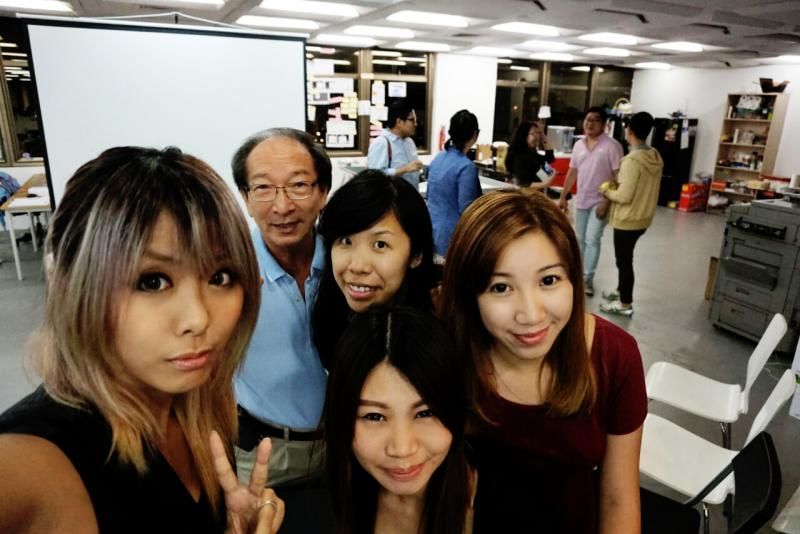 Backrow: steven(retiredowhat), hazel(hazelleo), sheryl(sherylbella)
front row: me and adeline(ohmyadey)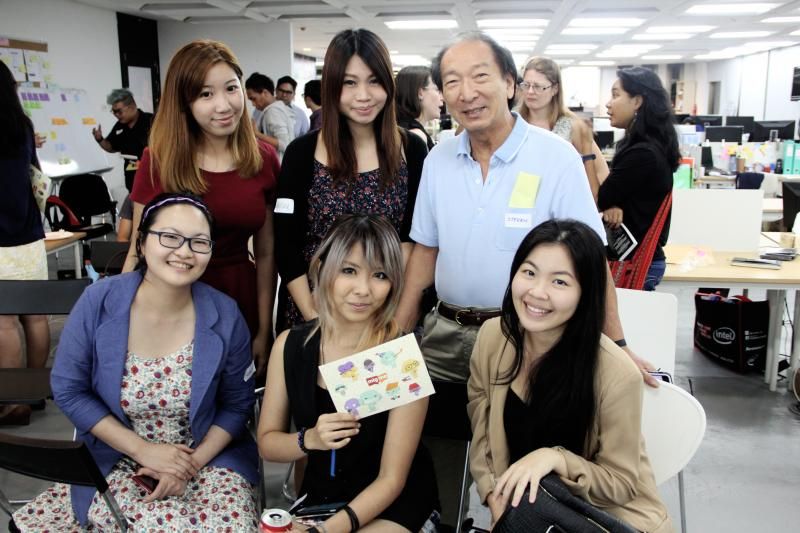 backrow:sheryl, adeline, steven
frontrow: nat(from migme), me and furfilise( i fail to remember her real name again but she was very pretty)
and then, alvin (migme/alvinology) convinced me to do something for their #gettheballrolling contest.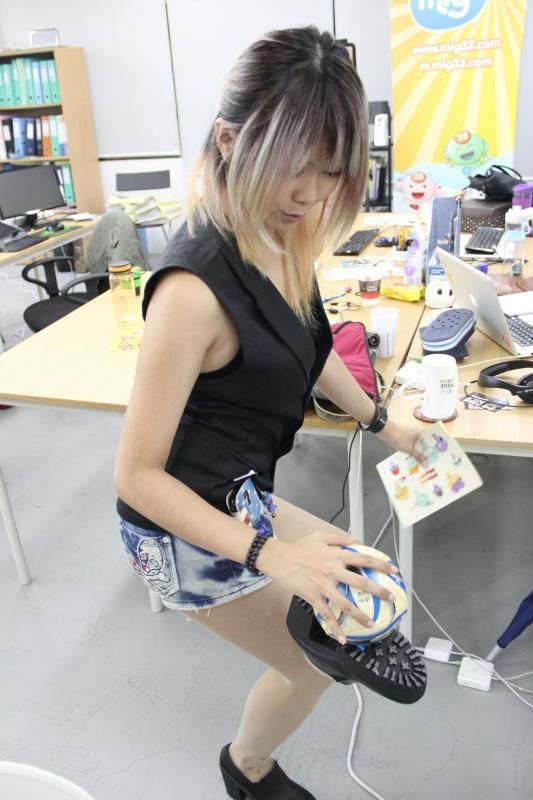 which pretty much resulted in my =3= face.
cos soccer and me don't go hand in hand, my boyfie's fav though...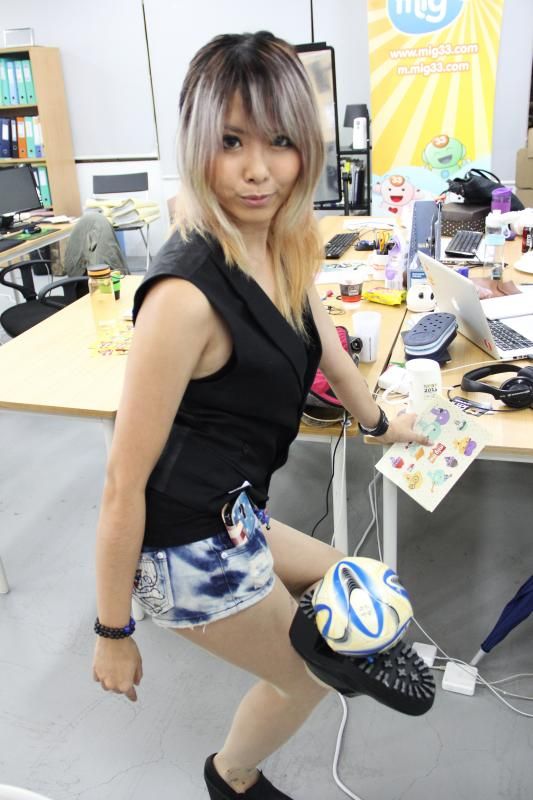 I had so much fun chatting that night, i have probably rattled two weeks' worth in one night.
and got myself two very pretty and forgiving friends(cos i talk too much), hurhur~
Adeline and Sheryl. They even gave me hugs before they left.
When I met my boyfie after event, I was all like " OMG THERE ARE GIRLS THAT ACTUALLY DON'T HATE ME AT FIRST IMPRESSION"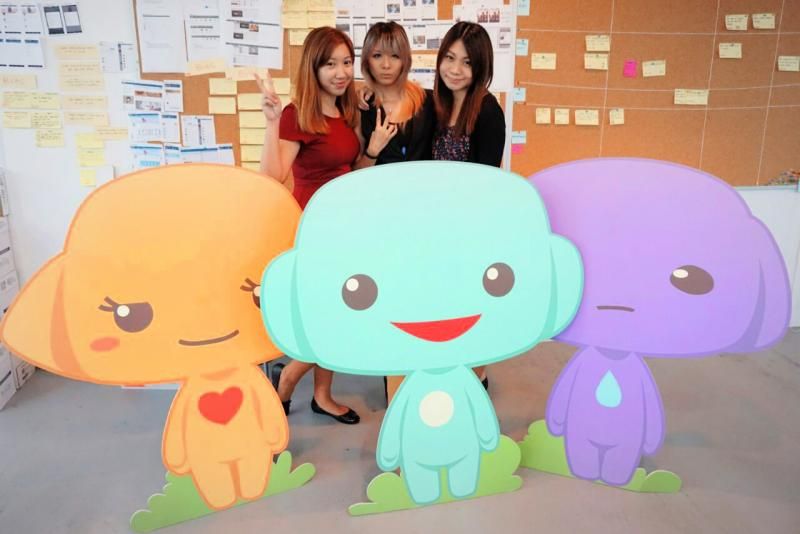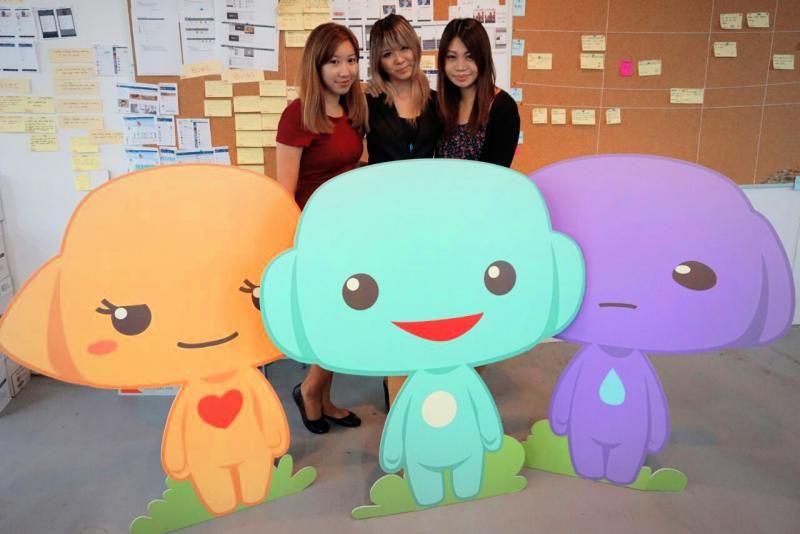 The girls really made my night.
I had so much in a simple #MIGUP event.
edit; Oh yes, before i forgot. A huge shoutout to @derekcai (on migme) , being whisked away by me for a good 10-20minutes and drilled about getting a teaching job in japan. Your tips are really helpful, thank you once again!
Add
me
up in Migme as well! See you all there!